Click fraud is one type of pay per click internet fraud that isn't slowing down. Fueled by bots or users who click on a link with the purpose of charging someone, fraudsters don't care about the collateral damage.
And that damage can be severe. Click fraud can negatively impact performance, which can have a domino effect. Not only is an agency's reputation tarnished, they might also lose clients, too.
It's important to be proactive and fight click fraud head on. Protect your customers and your bottom line by following these four tips.
1. Don't Buy From a Publisher You Can't Talk To
Would you want to do business with someone you can't get on the phone? Most likely not. Deciphering someone's tone through a text message isn't easy. It's always best to have a phone conversation, which can help you detect doubts when typed words say the opposite.
Always be on your guard. Publishers can use sketchy tactics in an attempt to gain trust.
Let's say you've been talking to John Baker from Arizona via email. But once you get him on the phone, you discover you've been talking to Dmitri in Russia the whole time.
It's not uncommon for some publishers to create a fake persona. If their reputation is already bad in the ad space, they need a cover because they've been blacklisted by several sites for providing bad traffic.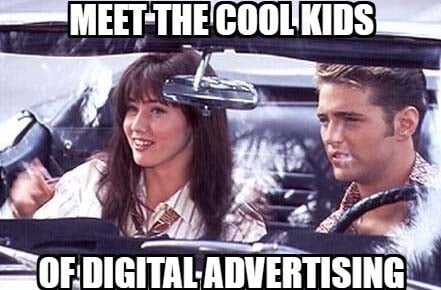 Source: Adngin
If you have a representative claiming to be Brenda Walsh, or you can't get the representative on the phone? Go ahead and ditch them.
2. Know Where Your Traffic Is Coming From
Do you know where your clicks are coming from? If you don't, you should. Start by asking the publisher for a list of sites that fit your brand's target audience. Focus on using reputable sites with high-quality traffic and a solid chance of conversion.
It might be tempting to go with the cheaper offer to save money, but don't risk it.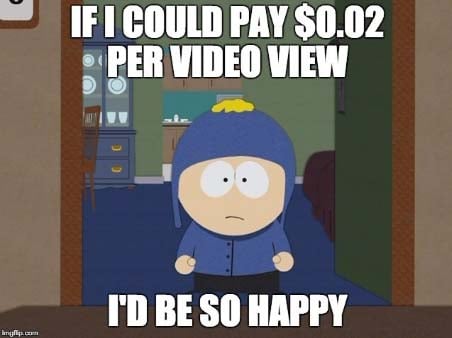 Source: Wordstream
Your ads need to appear on sites that are relevant to your product. Be wary of scammers promising high conversions for little cost; they're lurking around every corner.
3. Testing All Traffic Sources
Vet new sources of traffic by testing. Sometimes fraud can mask itself to look like high-performing, clean traffic. And you'll get the results, too. But eventually reality will set in when you see the traffic did nothing for the client, and you're not getting paid for it, either.
Agencies should always test the source first to make sure the traffic is clean. Also consider gathering feedback from clients, too, on how the traffic is performing.
By reviewing analytics and client feedback, you'll help agencies avoid click fraud and make better decision about the quality of traffic purchased.
4. Hire a Company to Filter Your Traffic
It's not your job to solve click fraud. You have enough on your plate, but you can use a third-party company to do the work for you.
Hire a company to filter out bad traffic before it hits the advertiser. These companies use traffic-scoring solutions to collect and analyze data. They'll be able to tell if the traffic is human or fraudulent bots.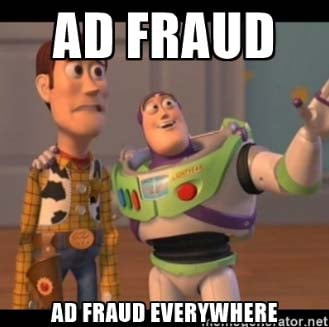 Source: Memegenerator.net
Before you hire, do your homework and make sure the third-party company is legit, too.
Advertising agencies must remain vigilant in the fight against click fraud. By being wary of publishers who don't want to communicate via phone, hiring a third-party company to filter your traffic, testing traffic sources, and knowing where your traffic is coming from, you'll be better prepared to protect yourself from ad fraud.
These are just a handful of tools designed to aid in the fight against fraud. Feel free to implement your own as well.