 Affiliate Marketing
Stop affiliate fraud and only pay for legitimate traffic.
Affiliate fraud is costly to your affiliate programs. Affiliate fraud averages 45% of all affiliate traffic. Take control of your affiliate program and protect against invalid traffic from bots, malware, and human fraud.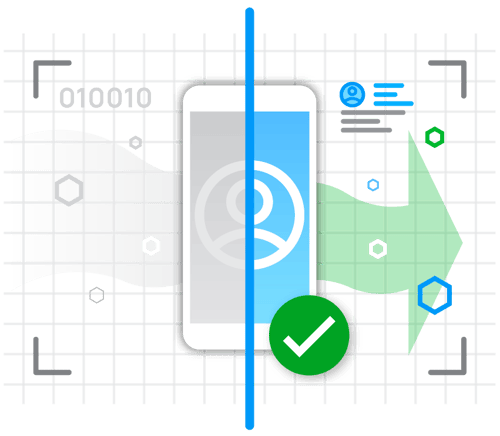 Protect your affiliate program with Anura's fraud solution.
Anura analyzes each visitor in-depth to identify fraudulent activity in real-time. Anura provides you with detailed information showing why the activity was flagged as fraud. You can then deal with the affiliates committing fraudulent actions quickly and easily to avoid paying affiliates for fraudulent traffic and transactions.
What's the cost of Affiliate Marketing fraud to your business?
Normally, when you have an affiliate marketing program, you trust your affiliates to promote your products or services to potential customers. When an affiliate produces results, you pay them, so they're encouraged to send more customers your way.
Affiliate marketing fraud aims to cheat your business and your legitimate affiliates out of money using misleading or fraudulent activities that incorrectly pay commissions to the fraudster.
This can have several impacts on your business' affiliate marketing campaigns:
Wasted Ad Spend
Affiliate fraud wastes your ad spend and rewards fraudsters who have not promoted your products. Instead, they've stolen credit for activity generated by someone else or by random web searches.
Losing Legitimate Affiliates
When an affiliate sends legitimate business to you, but the commission goes to an unscrupulous fraudster, trust and reputation are damaged. Good affiliates are more likely to leave your affiliate program.
Reduced New Customer Acquisition
As more of your affiliate marketing budget is diverted to fraudsters who are not actively promoting your brand, your customer acquisition rate will drop. As even more legitimate affiliates leave, you see fewer new conversions.
Potential TCPA Violations
The Telephone Consumer Protection Act of 1991 was designed to protect customers from nuisance telemarketing calls. Fraudulent affiliates may use stolen contact information to generate leads. That results in calls to real people who didn't ask to be contacted, exposing you to TCPA violations and fines.
Credit Card Chargebacks
Fraudsters often take advantage of the long chargeback cycle (60-120 days) to commit fraud. Stolen card information is used to make purchases. By the time the real cardholder disputes the transaction, the fraudster has your money while the bank reverses the funds to you. That's a double loss.
FAQs About Affiliate Fraud
If you think you might be losing monthly revenue because of fraudulent affiliate activities, there's a good chance you're right. Fortunately, there are steps you can take. Let's cover some of the frequently asked questions about affiliate marketing scams so you can protect your business from affiliate fraudsters.
Affiliate marketing is a way for companies to pay a commission for new visitors or customers. These commissions are paid to affiliates and can be in exchange for anything from generating impressions, clicks, leads, or eCommerce purchases. Affiliate marketing fraud works to cheat merchants, buyers, or legitimate affiliates through misleading or fraudulent activities for illegitimate commissions.
All of these types of affiliate marketing fraud can wreck the sales efforts of companies. The performance of their marketing becomes exponentially more difficult to track. It's also hard for the budget of an affiliate marketing program to produce the expected ROI when bad actors are constantly generating fraudulent activity.
This is a key reason why online businesses that fall victim to these drains on revenue stand to benefit the most from affiliate fraud detection. When your business hinges on maximizing cost per acquisition, detecting bad affiliates is tremendously valuable.
How does Affiliate Fraud happen?
In the case of acquisition fraud or lead fraud, a fraudster will use stolen information to make a purchase or fill out a lead form using real information or aged lead data. This makes it look like a real person is entering their information, but it's all an illusion to generate a commission for the lead.
Beyond creating false clicks, other examples of affiliate scams include impression fraud, CPI fraud, install fraud, using stolen credit cards for purchase fraud, and user login fraud. All of these tactics and more are used to collect unearned commissions.
How can Affiliate Fraud be detected?
Fortunately, solutions like Anura that combine machine learning with expert data analysis are empowering affiliate marketers with the ability to detect all sorts of affiliate fraud. Right down to the specific affiliate link or affiliate ids, it's possible to reveal affiliate marketing scams that could be plaguing your cost-per-lead reduction efforts. By uncovering sophisticated invalid traffic, threats are identified tracing fraudulent human behavior and bot activity alike.
Most marketers don't have the time or resources to track the activity of every affiliate in their program. If your advertising model relies on clicks or forms submissions, there's no better investment than fraud detection solutions like Anura.
How can Affiliate Fraud be prevented?
Once you've found a solid system for monitoring your affiliate marketing networks to uncover fraud, you'll need a way to lock the fraudulent affiliate partners out of the system. When the solution has a dashboard to view recent activity, you can rest assured you won't lose money on affiliate activity that's less than ethical.
Anura provides an easy-to-use dashboard that enables you to view real-time traffic feedback on our fraud prevention efforts. Through our incredible granularity of intel, we pinpoint the source of fraud for you. Potentially save thousands if not millions per month on your performance marketing when you protect your online business with Anura.
What should you do if you suspect Affiliate Marketing fraud?
Affiliate marketing scams are far more common than many folks would expect. This holds true for a well-established business in particular, as the budgets for ad spend are typically more robust. More paid traffic means it's easier to hide fraudulent activity from an advertiser's company.
To figure out whether or not you're dealing with fraud in your affiliate program, seek the help of a company like Anura. Through analysis of hundreds of data points about your affiliate traffic, our data scientists can detect fraud that might otherwise go unnoticed. By leveraging human expertise with machine learning, we provide you with deeper insights into where your traffic comes from.
What are the most common methods of Affiliate Fraud?
Affiliate partners can be incredibly deft when trying to scam advertisers out of money. Reaping unearned commissions is a continual game of cat and mouse for these bad affiliates.
Some of the most common methods of affiliate marketing scams include repurposing aged leads, cookie stuffing, and using "human fraud farms" to click on ads, fill out forms, or perform other actions to earn credit in marketing campaigns that pay when a lead does something specific.
Whether the fraud comes in the form of a click, impression, form submission, or purchase, you can count that Anura will catch it.
What are the most common motives for Affiliate Fraud?
From bilking credit card companies from affiliate commissions to lead acquisition fraud, the average affiliate fraud attack has one main motive, and that's taking as much money from an advertiser as possible. Of course, there is also a degree of fun for these high-tech scam artists when it comes to the challenge of operating undetected.
Thankfully, with the advent of new tools for finding lead fraud and other forms of advertising fraud, it's becoming more difficult for these tech-savvy thieves to take advantage of affiliate advertisers. While the desire to steal commissions may still remain, the ability to do so can now be prevented with solutions like Anura.
What trends are emerging in Affiliate Fraud?
If your new app CPI involves paying affiliates for Apple Store or Google Play traffic, you might be targeted for app install fraud. This scam uses spoofed IP information to make it look like you've had a successful app install when you really haven't.
Gaming companies are another common victim of installation fraud. Affiliate programs that deliver commissions for a game installation could be targeted by scammers who use misleading display ads, pop-ups, or pay-per-click ads on Google search.
The beauty of Anura is that our system is always learning the latest trends in affiliate fraud along with how to best disarm threats early on.
If you didn't find the answer you need, click here to reach out to one of our ad fraud experts