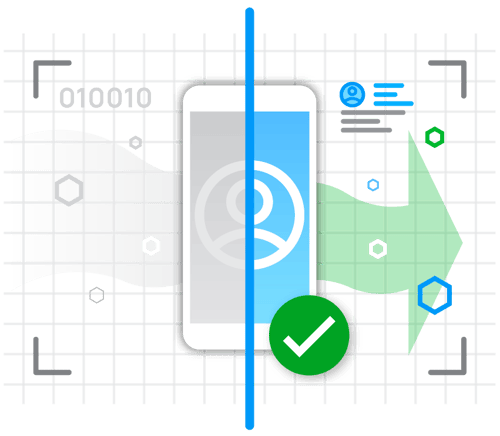 Protect your affiliate program with Anura's fraud solution.
Anura analyzes each visitor in-depth to identify fraudulent activity in real-time. Anura provides you with detailed information showing why the activity was flagged as fraud. You can then deal with the affiliates committing fraudulent actions quickly and easily to avoid paying affiliates for fraudulent traffic and transactions.
What's the cost of Affiliate Marketing fraud to your business?
Normally, when you have an affiliate marketing program, you trust your affiliates to promote your products or services to potential customers. When an affiliate produces results, you pay them, so they're encouraged to send more customers your way.
Affiliate marketing fraud aims to cheat your business and your legitimate affiliates out of money using misleading or fraudulent activities that incorrectly pay commissions to the fraudster.
This can have several impacts on your business' affiliate marketing campaigns:
Wasted Ad Spend
Affiliate fraud wastes your ad spend and rewards fraudsters who have not promoted your products. Instead, they've stolen credit for activity generated by someone else or by random web searches.
Losing Legitimate Affiliates
When an affiliate sends legitimate business to you, but the commission goes to an unscrupulous fraudster, trust and reputation are damaged. Good affiliates are more likely to leave your affiliate program.
Reduced New Customer Acquisition
As more of your affiliate marketing budget is diverted to fraudsters who are not actively promoting your brand, your customer acquisition rate will drop. As even more legitimate affiliates leave, you see fewer new conversions.
Potential TCPA Violations
The Telephone Consumer Protection Act of 1991 was designed to protect customers from nuisance telemarketing calls. Fraudulent affiliates may use stolen contact information to generate leads. That results in calls to real people who didn't ask to be contacted, exposing you to TCPA violations and fines.
Credit Card Chargebacks
Fraudsters often take advantage of the long chargeback cycle (60-120 days) to commit fraud. Stolen card information is used to make purchases. By the time the real cardholder disputes the transaction, the fraudster has your money while the bank reverses the funds to you. That's a double loss.
Trust Anura to uncover the fraud.
Anura digs deeper into your data to help you understand the specifics associated with your affiliate sources. With No False Positives™ and industry-leading fraud identification, you can mitigate affiliate fraud and improve your program ROI.