4 min read
Better Leads? Less Compliance Issues? Start with Ad Fraud Detection.
Richard Kahn
August 30, 2023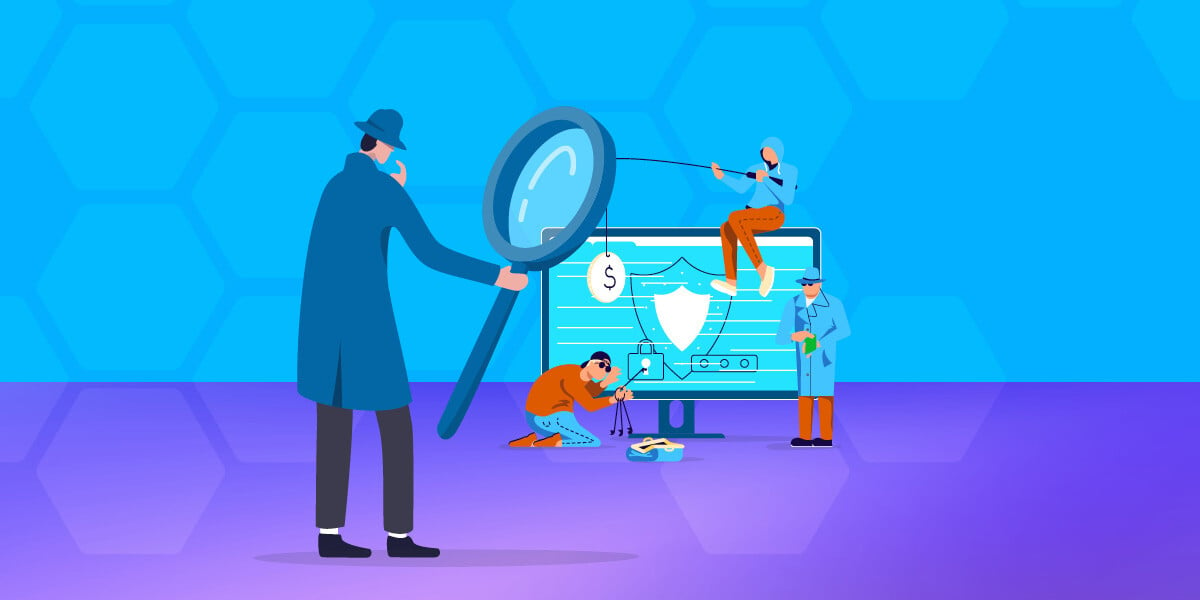 If you use calls, texts, or messaging in your lead generation efforts—and who doesn't—you're likely attending Contact.io this week in Denver. It's a great opportunity to connect and network with lead generators, performance marketers, contact center leaders, and the service providers that support their efforts.
It's also a great way to learn about what's working in this industry, as well as the opportunities and challenges we all face, regardless of the role attendees play in lead generation. It's no secret that the lead generation industry is under the regulators' microscopes. That's why at the heart of all the conversations at Contact.io, or any related event, are ways to protect and grow the industry while also protecting consumers.
Lead generation fraud is just one of the many aspects of this movement. In our humble opinion, preventing and detecting it is the first step to a better overall experience, particularly when it comes to focusing on quality leads and regulatory compliance.
Why More Isn't Always Better When It Comes to Leads
According to HubSpot's 2023 Marketing Strategy & Trends Report, one of the top challenges marketers face is generating traffic and leads. Actually, the challenge isn't in generating traffic. Marketers who follow lead generation best practices and use effective lead generation strategies, including running lead generation ads, will see a steady flow of traffic, which in turn will generate leads.
We know that, on average, one out of four leads is fraudulent. We also know that these fraudulent leads all stem from invalid traffic. Whether this invalid traffic is coming from bots or human click farms, it will likely lead to a number of fake form submissions. These fake forms lead to wasted ad budgets and wasted time calling on these fake leads. What's more, while your sales reps or contact center agents are spending time and energy on these fake leads, they're missing out on selling to actual quality leads that are in the market for your products or services, and you've likely lost sales to your competitors.
How an ad fraud solution can help
An ad fraud detection partner can improve your marketing campaign performance by detecting the source of invalid traffic and stopping bots, malware, and human-driven fraud before it ever reaches your company's landing page or a lead generator's lead form. Yes, you may see a slight decrease in the number of leads when you first implement an ad fraud solution, but the quality of leads will more than make up for the initial shortfall. Your ad fraud partner will soon be able to detect the best sources of quality leads so you can boost your marketing ROI, make better use of your contact team's time, and increase their effectiveness, all while growing your business.
As if quality leads improving your marketing and sales effectiveness isn't enough, there's another benefit in having a strong ad fraud partner: avoiding regulatory violations and the fines that come with them.
We're All Riding the Regulatory Roller Coaster
It's a lot easier to violate the Telephone Consumer Protection Act than it is to understand and follow all the related rules. And there are changes in the works that can have a significant impact on the entire lead generation industry; more on those later.
About TCPA violations
There are several ways you may incur a TCPA violation, including ad fraud and lead generation fraud. This can occur when bots or human fraud farms enter stolen contact information in lead generation forms. The information is accurate but likely stolen. It was not entered by the person it belongs to, therefore that person has not consented to be contacted.
That lead may be sold to several companies; for the purpose of illustration, let's say five companies buy the lead. Reps from each of those five companies call the "lead" as many as 10 times. If no complaints are filed, you might be in the clear. However, even if the lead never answers the call and no voicemail is left, it is still a TCPA violation. This single lead could result in 50 fines of between $500 and $1,500 per contact. That could add up to $75,000 in TCPA fines for one fraudulent lead! Split between the violating companies, that is $15,000 per company for a single fraudulent lead. And both the companies making the calls and the lead generator are subject to fines.
This is why it's so important to have an ad fraud solution in place that can see who's behind the keyboard, detecting and stopping invalid traffic before it turns into fraudulent leads.
How can I prevent this as a lead buyer?
If you're buying leads from a lead generator, ask them what steps they're taking to protect themselves, and your company, from TCPA violations. They should have an ad fraud partner who is certified to follow the industry's standards for fraud detection companies as set out by the Media Resource Council (MRC).
Lead generation regulations
Now, back to those proposed regulation changes. The lead generation industry is under attack because not all the players have done a good job of regulating themselves and holding each other accountable. Organizations such as Responsible Entities Against Consumer Harassment (R.E.A.C.H.) and Professional Associations for Customer Engagement (PACE) are working on guidelines for the industry so that it becomes self-regulated and the good companies can force out the bad ones. By re-establishing the lead generation industry's reputation and credibility, government agencies can concentrate on going after the unscrupulous players, allowing the legitimate players to thrive and continue to help consumers find products and services that meet their needs and budgets.
Where does Anura fit in?
Anura is the ONLY fraud solution that works with both these industry organizations to help establish processes and guidelines that will allow the legitimate players in the lead generation industry to thrive and continue to help consumers find products and services that meet their needs and budgets.
With This Great Ad Fraud Solution Stands Several Great Women
Another thing we're proud of is our support of women in the industries that span lead generation, including contact management, marketing—specifically digital and performance marketing—and technology.
Women made up nearly half of the advertising and promotions managers in the U.S. in 2022, but their employment in the technology arena is lagging, with women representing slightly more than one-quarter of the tech-related workforce. The technology industry needs women and other underrepresented groups to help fill the skills gap, provide different experiences and input, and change what people think of as the typical technology worker.
Anura is closing this gap
For the record, women make up approximately 40% of the Anura team. We are a supporting partner of LinkUnite, a supportive community of women in performance marketing, digital marketing, and associated industries. Our co-founder and CFO Beth Kahn is an active member of LinkUnite and joined with the group for a reception to welcome women in the content management space to Contact.io.
The next LinkUnite event is up later this month. If you're in this space and want to connect with other like-minded females, check out LinkUnite III.
Also, join our September webinar as we speak with Amanda Farris, CEO, and Sara Malo, CEO and founders of LinkUnite to hear how the LinkUnite movement is aimed at uniting communities and the greatest minds in marketing and beyond.
We're Here to Help
Whether you're generating or buying leads, Anura can help you improve the quality of your traffic, improve your marketing ROI, and grow your company.