4 min read
SIVT—Is Your Site Traffic Signaling Ad Fraud?
Richard Kahn
March 8, 2023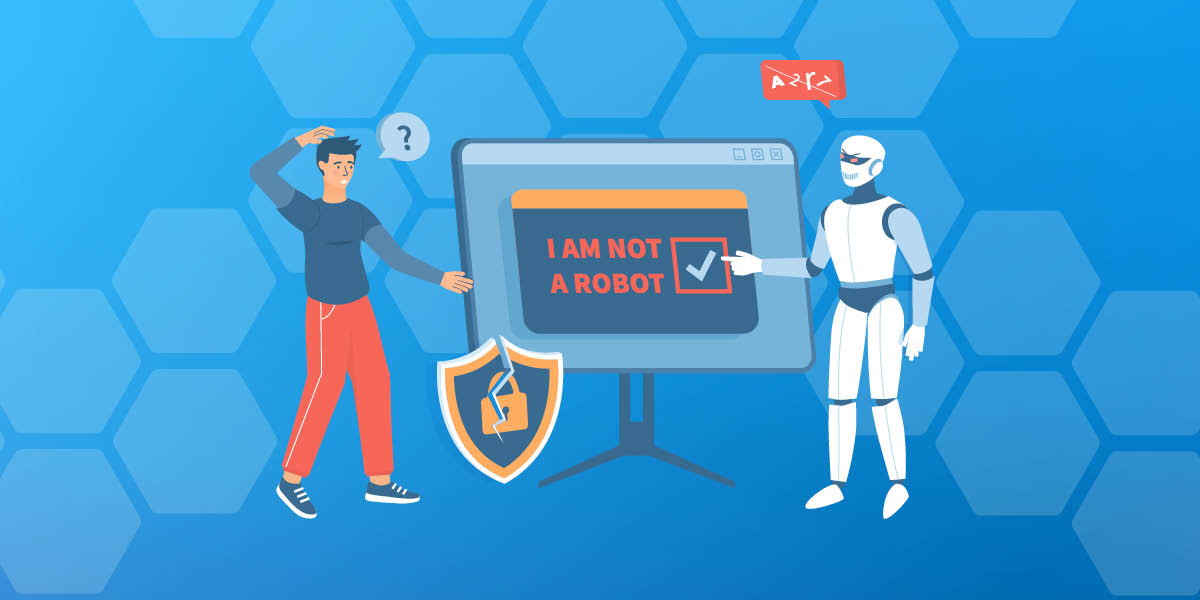 When you're stuck in rush hour traffic, it's easy to see the problem—too many cars going in the same direction at the same time or a lane shut down due to an accident or broken-down vehicle. Whatever the cause, most of this traffic involves vehicles driven (mostly) by humans trying to reach their destination safely.
Your digital ad campaigns likely have traffic issues as well, but they aren't always easy to detect, much less avoid. One of the biggest issues facing publishers and advertisers alike is invalid traffic, meaning either no humans were involved or the humans did not have good purchase intentions. Invalid traffic, along with other forms of ad fraud, results in lost ad dollars, perhaps as much as $23 billion in the US alone last year.
We've explored the two types of invalid traffic (IVT) and here's a quick refresher:
General Invalid Traffic (GIVT) includes bots, spiders, and other kinds of non-human traffic. While left unchecked, they do increase ad costs and won't lead to a sale or generate a qualified lead. However, GIVT includes the usual unsophisticated suspects, easy to identify and avoid, and quickly stopped when needed.
Sophisticated Invalid Traffic (SIVT) is another matter. SIVT can include more sophisticated bots that mimic human behavior, hijacked devices, ad tags or creative, adware, malware, and human fraud. SIVT is more difficult to detect and usually requires advanced analytics to identify. Imagine if you couldn't see drivers aggressively changing lanes or speeding down the freeway; you would have no way to take defensive measures to avoid an accident.
Who Does SIVT Affect and How?
SIVT poses risks to everyone involved in digital advertising: the advertisers, the publishers, and even the consumers.
The sector most obviously affected by invalid site traffic is the advertisers themselves. The exact dollar amount lost due to IVT is hard to quantify, with some reports projecting up to $100 billion in total ad fraud costs for 2023. However, there is an obvious negative effect on advertisers' campaigns and budgets as they pay for ads that never reach their intended audiences. It can also put you at risk of more than wasted ad revenue. There's the time your employees waste following up on bad leads and the high risk of TCPA fines that add up frighteningly fast when they cost as much as $500 to $1,500 per call that's in violation. (If you haven't reviewed it already, you need to study our guide to TCPA compliance and the five common myths that could land you in serious financial trouble.)
Ad fraud has an impact on every industry that utilizes digital marketing. In this day and age, that pretty much means it affects everyone. If advertisers detect a pattern of a large amount of site traffic that isn't converting, one possible indication of SIVT, they stop advertising on those publishers' sites. In a worst-case scenario, if Google suspects poor traffic quality, it may suspend a publisher's Google AdSense account.
While consumers may not experience direct financial losses from SIVT, there is a risk their privacy may be compromised if SIVT is caused by malware, also known as "malvertising," which could infect their devices. Ad blockers can help protect their devices, but they can also cause publishers to lose ad revenue and keep advertisers from getting their ads in front of their intended audience. And like any other cost of doing business, wasted ad dollars may ultimately be passed along to consumers in the form of higher prices.
Where Is All This Traffic Coming From?
If you run a Super Bowl ad with a QR code that leads to a landing page, you'd expect to see increased site traffic. But an unexpected increase in site traffic and leads can also come from human fraud farms. Unlike bots, this type of SIVT involves actual humans paid to fill out lead-generation forms using real contact information.
Because they don't act like bots, this type of fraud isn't detected until your sales team begins to follow up on the leads. While they may reach a contact, that person doesn't remember filling out the form—because they didn't.
Human fraud farms also drive up ad costs by fraudulently clicking on ads. They avoid early detection by spending a little time exploring the site before clicking on the ads as many times as possible.
In addition to unexpected increases in site traffic, other signs of SIVT include unusually high bounce rates, unusually low session durations, and strange traffic patterns.
An Ounce of Invalid Traffic Prevention
Google offers some advice for publishers on ways to prevent and detect invalid traffic. Still, even if implemented perfectly, these actions may not prevent SIVT or other forms of ad fraud, only detect it after the fact.
Big issues present big opportunities, and because ad fraud is such a big issue for publishers and advertisers, many companies claim to offer solutions. Unfortunately, the barrier to entry is low. Because the issues are so complicated, those needing an ad fraud solution may not know the questions to ask to determine if the solution is legitimate and if it will actually work.
One way to ensure you're getting what you're paying for is to look for a solution that is certified through a third-party organization dedicated to building trust in digital advertising. There are two such organizations in the industry: the Media Rating Council (MRC), which is open to any media organization that relies on or uses media research, and the Trustworthy Accountability Group (TAG).
Anura is proud to be one of the few ad fraud solutions Certified Against Fraud by TAG. This accomplishment means we meet rigorous third-party auditor requirements as both a fraud detection and measurement service provider. TAG certifies Anura can be trusted to assist advertisers and publishers in detecting, measuring, and filtering both GIVT and SIVT in digital advertising. In addition to the strict certification process, TAG-Certified Against Fraud providers must participate in annual training.
What Does Certification Mean for You?
Being TAG-Certified Against Fraud is just the beginning because we know in order to help solve your traffic issues, we need to understand your business and your pain points. After an initial conversation, we'll run a free trial to identify your current fraud level and where it's coming from. Then, we'll work with your team to ensure your solution implementation is a success, and we'll continue to provide unlimited support, including ongoing fraud prevention tips.
If you're ready to let us ride shotgun with you to stop invalid traffic in its tracks, let's talk.