4 min read
Affiliate Marketing—Beware the Company You Keep
Richard Kahn
April 5, 2023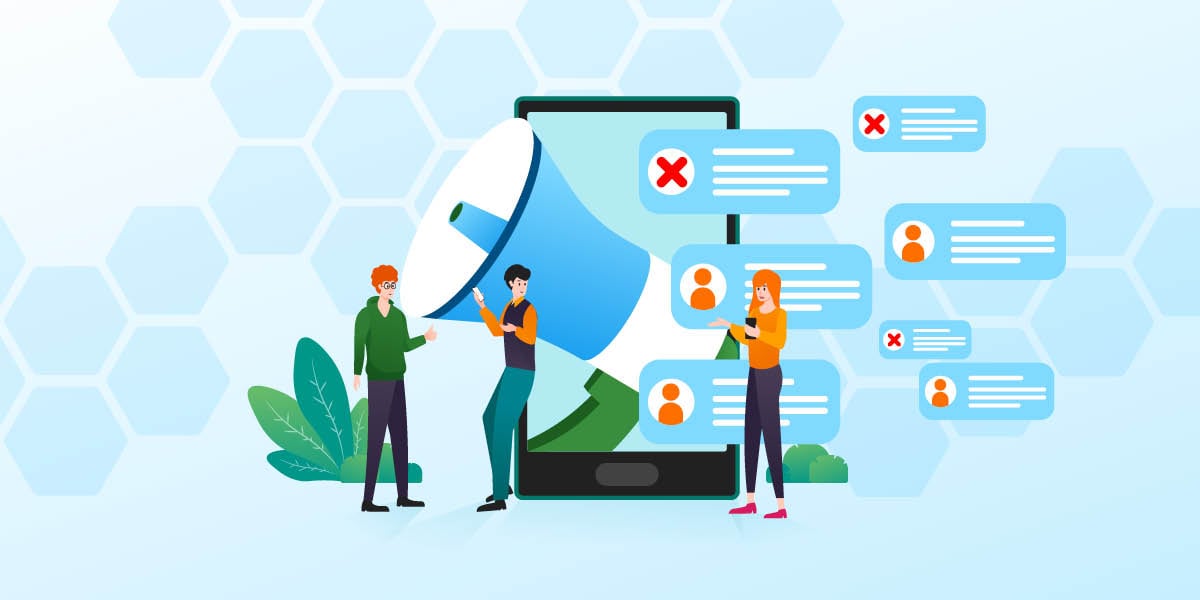 Publishers and other lead generation companies rely on affiliate marketing partners to grow their business, and with good reason. In its 2022 Affiliate Marketing Benchmark Report, Influencer Marketing Hub points out several reasons why these relationships make sense. Affiliate marketing is a growing industry, with expectations that the industry will grow to nearly $16 billion by 2024.
Such rapid growth also produces numbers that are less positive. The report states that more than 67 percent of brands worry about affiliate fraud, again with good reason. Anura works with clients in the lead generation space, and we have found that affiliate marketing fraud makes up 45 percent of lead generation fraud, second only to programmatic advertising.
Partnering with affiliates is a legitimate, low-cost way to grow your business. The right type of affiliate relationship can be a win-win for you, the affiliate, and your customers. However, you must choose your partners carefully and continue to put in the work to develop and maintain a symbiotic relationship.
Do Your Due Diligence Before Diving Into The Affiliate Marketing Partner Pool
Unless you're the lead on a reality dating show, you don't enter a relationship with a stranger right away. Choosing the right affiliate type of marketing partner requires you to do your due diligence, ensuring they're in the business for the right reasons. Taking your time to find partners with shared lead-generation strategies, interests, and goals will get your program off on the right foot.
To begin the vetting process for a prospective affiliate marketing partner, pick up the phone and give them a call. You'll want to know if a live person actually answers the phone and will be available to talk when you need them. If possible, meet them in person before entering into an agreement.
Affiliate marketing events present opportunities to meet new and potential partners. If a timely in-person meeting isn't possible, do your homework online. For example, find them on LinkedIn and connect. Do a reverse image search to make sure social media profile photos are legitimate. Then set up a video call so you can look your potential affiliate in the eyes.
Once you've confirmed they are a legitimate affiliate marketer, ask them what they are doing to mitigate fraud and protect you and your business. For example, do they use third-party software to identify and stop fraudulent traffic, or do they just let all their traffic through and hope you won't notice?
Good affiliate partners will have some kind of process in place to protect themselves and their buyers. You have every right to know how they protect you; and if you're a lead generator, you have a responsibility to ensure the leads you provide are legitimate.
The Honeymoon Phase
You've confirmed your new affiliate marketing partner is legitimate, and they've assured you they have your best interest in mind. Now comes the next step in the vetting process: monitoring the traffic. Affiliate marketers should expect to go through this, but you don't have to share all the details about your process.
A mistake we often see lead buyers make is telling their new partner how long the initial monitoring phase will last so they will know how long to be on their best behavior. While any new relationship can go through some minor bumps in the honeymoon phase, you can expect mostly smooth sailing in the beginning: you're getting solid leads, the affiliate is getting paid, and everyone is happy!
Just as affiliates expect to go through this vetting, they also expect you to relax your monitoring after the initial phase. This is when trouble can slip in, and it's why you have to keep up your due diligence, randomly spot-checking traffic for as long as the partnership lasts. That takes time you'd probably rather dedicate to other areas of your business, but not doing this can cost you money.
Is This Affiliate Marketing Relationship Worth Saving?
Things got off to a great start, but a few months in, you start to see a spike in chargebacks associated with your recent affiliate partner. Chargebacks can take 90 days or longer to process, and by then your affiliate has been paid and you have no recourse. You suspect fraudulent activity, so it's time to do some data digging and maybe a little soul-searching to determine if this relationship is worth saving.
Somewhere down the line, your source is getting bad data and passing it on to you—and you're passing it on to your customers. Some affiliate partners do this on purpose, and hope you get too comfortable to notice, but it could just be a glitch. In either case, you can't just ignore it; you've got to get to the bottom of it and resolve it.
You depend on your affiliate marketing programs, and your customers depend on you, so you have to take the time or you can lose your business.
The data is there, and it tells a story. If the data doesn't make sense, you need to ask yourself, "why?" For example, if your target market is the U.S. and the browser language is Russian, that's a red flag.
Another point to look at is where geographically the fraud comes from. In the U.S., most traffic comes from the most populous states: California, Florida, New York, and Texas. So, if you see more traffic coming from other states, there's likely something going on.
Now that you've identified some key data points, it's time to have a chat with your affiliate partner, but don't reveal too much! Let the affiliate marketing partner know that you have a problem; just don't tell them exactly what you found. For example, just mention you've seen a lot of fraudulent traffic coming from one specific state without naming the area.
By telling them what you've identified, you've given them the opportunity to simply "fix" the problem by doing some reverse engineering. Affiliates should be aware of issues with their data before they get a call from a partner and should always be doing their part to prevent fraud and protect their clients.
At this point, you're probably wondering if you should immediately terminate the affiliate marketing relationship if you're hit with fraud. The answer is: it depends. Fraud is rarely non-existent, nor should it be 100 percent.
If you see 100 percent fraudulent traffic, you should cut your losses and end the partnership. Otherwise, try to work with them to investigate the cause. Sometimes it's a simple solution with a quick fix, such as identifying a sub-affiliate causing the issue.
Want to learn more about the risks of affiliate marketing? Download our whitepaper.
Maintaining the Spark in Your Affiliate Marketing Relationships
You and your affiliate marketing partner should have the same goals; driving real traffic, getting quality leads, and finding good potential customers. You should also have a shared commitment to building a relationship that supports the growth of both businesses. This requires that there are quality leads, ongoing communication, and consistent monitoring.
We understand the challenges of monitoring your traffic and evaluating the data, so we're here to help. When you partner with Anura, we monitor all your traffic and every transaction in real-time, so you can focus on building relationships instead of scrutinizing them.
We provide regular reporting and a user-friendly dashboard so you can check in on your activity. We perform data review calls on a regular basis, and we're here anytime you have an issue or concern. We, too, share your commitment to delivering quality traffic, maintaining communication, and, of course, consistent monitoring.