4 min read
Learn about TCPA Compliance, Consent, and Ad Fraud at Leadscon!
Richard Kahn
October 19, 2022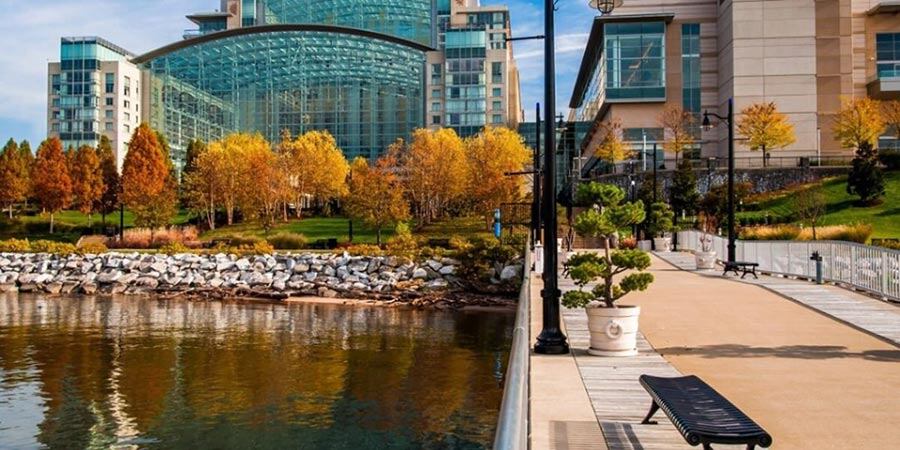 Next week, from Tuesday, October 25 to Wednesday, October 26, Anura is participating in Leadscon's Consent Summit. As a sponsor to the event, we hope to help attendees not only make connections within the lead generation community, but to learn about consumer consent, regulatory compliance, and how to avoid lead generation fraud!
What is Leadscon? What lessons should marketers, business owners, and others take away from events like this? Why does getting consumer consent and complying with regulatory standards matter?
What Is Leadscon?
Leadscon is a community for lead generation and performance marketing professionals that helps them "Prepare for tomorrow's changes today." Leadscon hosts a variety of content like webinars, round table discussions, and think tank sessions to provide year-round information and support to the lead gen community.
Leadscon's Consent Summit is an annual event that the organization holds once a year to encourage networking opportunities and highlight major issues in the lead generation and performance marketing sector.
For 2022, the major focuses for the event are:
How to get express consent to receive marketing materials from consumers (and keep it).
How to achieve and maintain regulatory compliance with major standards like the Telephone Consumer Protection Act of 1991 (TCPA).
How to drive new conversions to guide leads into becoming customers.
The event will host a variety of case studies, panel discussions, and presentations to help attendees master consent, compliance, and conversion.
Where Is Leadscon's Consent Summit?
The 2022 Consent Summit is being held at the Gaylord National Resort & Convention Center at 201 Waterfront Street, Fort Washington, MD 20745. Registration will be on Monday, October 24 from 5:00 pm to 7:00 pm, while the event itself starts on Tuesday, October 25 at 8:00 am.
TCPA Compliance: Why Getting Consumer Consent Matters
So, why is Anura sponsoring the event? It's because the Consent Summit touches on subjects that are important to our customers. Namely, TCPA compliance and improving conversion rates.
Getting consumer consent to receive communications is enormously important to achieving and maintaining TCPA compliance since the FCC's summary of the regulation calls for "prior express consent" on the part of the person being contacted when using "any automatic telephone dialing system or an artificial or prerecorded voice."
Contacting a consumer using auto-dialer systems or artificial/prerecorded messages can result in TCPA violation fines of $500 to $1,500 per contact. So, if you reach out to thousands of consumers per day, that could quickly become very expensive.
What Does Getting "Express Written Consent" Entail?
47 CFR Part 64 more thoroughly explains the requirement as getting "prior express written consent" that "must be evidenced by a signed, written agreement between the consumer and seller which states that the consumer agrees to be contacted by this seller and includes the telephone number to which calls may be placed."
In the digital age after the creation of the E-Sign Act, this can include things like getting the consumer to:
Fill Out a Website Form.

A completed website form with contact information included can be used as the basis for "express written consent" for TCPA compliance.

Send a Text Message Providing Permission.

A text message from a consumer agreeing to receive communications works as well.

Keypresses in an Automated Phone Answering System.

You can have your organization's automated phone answering system provide an option to consent to receive marketing communications and the consumer's keypress could serve as proof of consent.

Voice Recording of a Consumer Agreeing to Receive Communications.

If you record your conversations with consumers (which may require separate consent or notification in many states), then a recording of them verbally agreeing to getting marketing messages could fulfill the requirements of TCPA.
The DNC.com site further notes that express consent "can be defined as agreement, written or oral, clearly indicating consent to be called at a particular number." However, it's important to have a means of recording oral agreements so that the consent can be proven later.
Additionally, please note that consumers can withdraw their consent—which negates any prior written or oral consent. So, it's important to have systems in place to make it easy to track when a consumer retracts consent.
How Compliance Helps Improve Conversions and Save You Money
Another reason to be compliant with TCPA and ensure that your list of leads is free of people who didn't grant consent for marketing/sales contact (which includes leads created by lead generation fraud) is that it can help to improve your conversion rate—which makes your marketing budget stretch further and saves your sales team time by focusing their efforts on real leads instead of phonies that won't actually convert into customers.
Here's a hypothetical example:
Say that two companies are in the middle of a major marketing push to generate new sales. Let's call them ABC Company and XYZ Company. ABC Company proactively filters their lead generation efforts using an ad fraud solution to eliminate "leads" created by bots, keeps accurate records of which leads have given or rescinded consent, and takes other measures to keep fake or bad leads at bay. XYZ Company does none of these things. Both companies manage to generate 100k leads at a cost of about $200k or $2 per lead.
Both companies are targeted by fraudsters who want to steal a slice of their marketing budgets. Because ABC Company has protections in place, 99.999% of the fraud activity gets blocked. XYZ Company, on the other hand, doesn't stop any of the fraud targeting their lead generation campaign.
Assuming an average rate of 25% fraud, that means that ABC Company may have one bad lead (if any) while XYZ company would have about 25,000 bad leads. So, virtually none of ABC's ad spend would be wasted.
Meanwhile, XYZ would lose:
About $50,000 on Wasted Ad Spend. Since the fake leads are completely valueless, XYZ Company would have wasted every dollar spent on generating those leads.
Sales Team Labor. All of the time that the sales team spends pursuing fake leads would be a waste of their time and effort—and the cost of their labor. This can be made worse if the bots supplying the fraudulent leads used the contact information of real people. Why? Because now the sales team has to spend more time trying to sell to or placate people who weren't interested in XYZ's goods and services.
Sales Opportunities with Real Consumers. With a one in four chance of reaching out to a fake lead and not a real consumer, sales teams lose that valuable chance to contact interested shoppers early. This could cost them the chance to turn interested consumers into customers as competitors (like ABC Company in this example) reach these contacts faster since they didn't waste time on fake leads.
Money on Legal Fees and Fines. If bots use the data of real consumers in their fake lead generation, then that could mean running afoul of TCPA fines as people who never consented to communications get marketing and sales messages. With 25k bad leads, that could be between $12.5 million and $37.5 million dollars in fines—plus lawyer's fees for dealing with a class action lawsuit.
Join Us at Leadscon!
There isn't much time left until the start of the Leadscon Consent Summit. If you're interested in learning more about consent, compliance, and conversion, be sure to register ASAP! We look forward to meeting you there.
However, you don't have to go to the event to start protecting your business from the effects of ad fraud. Start protecting yourself now by reaching out to Anura and learning how you can use an ad fraud solution to stop lead generation fraud in its tracks!