4 min read
How to Collect Written Consent for TCPA Compliance

Anura PR Team
November 27, 2022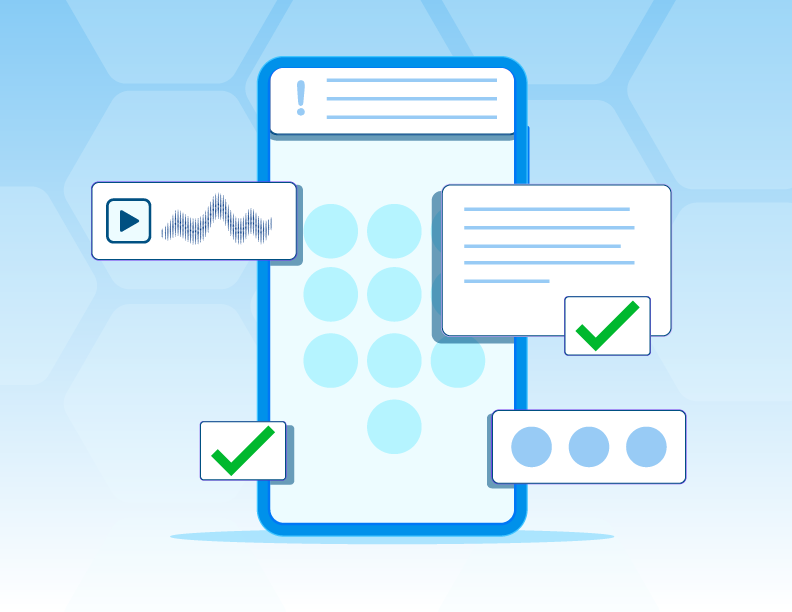 In the Telephone Consumer Protection Act of 1991 (TCPA), there are many different compliance requirements that marketers have to follow when reaching out to consumers by phone. Marketers who rely on affiliate marketing programs to collect contact information and lists of people to reach out to can run into TCPA compliance issues.
One of the issues that some companies' TCPA compliance checklists may often miss is the need to collect written consent from contacts before reaching out with auto-dialed or pre-recorded marketing messages.
What is TCPA compliance in relation to collecting written consent? What constitutes "written consent" for TCPA compliance? More importantly, how can you ensure that you meet TCPA written consent requirements so you can limit your company's legal liability?
What Is TCPA Compliance for Written Consent?
47 CFR Part 64 (i.e. TCPA) is a regulation from the Federal Communications Commission (FCC) that revises the FCC's rules to:
"Require prior express written consent for all autodialed or prerecorded telemarketing calls to wireless numbers and for prerecorded calls to residential lines and, accordingly, eliminate the established business relationship exemption for such calls to residential lines while maintaining flexibility in the form of consent needed for purely informational calls; require all prerecorded telemarketing calls to allow consumers to opt out of future prerecorded telemarketing calls using an interactive, automated opt-out mechanism; and limit permissible abandoned calls on a per-calling campaign basis, in order to discourage intrusive calling campaigns."
In other words, it's a requirement from the FCC to get a prospect's express written consent before sending them automated marketing messages—and to give them an easy way to opt out of future communications.
Do You Know if Your Lead Generation Contains Fraud?Download our Lead Generation Fraud 101 eBook!
What Constitutes Written Consent for TCPA Compliance?
In the 47 CFR Part 64 document, there is a stipulation that permission for marketing messages "must be evidenced by a signed, written agreement between the consumer and seller which states that the consumer agrees to be contacted by this seller and includes the telephone number to which calls may be placed."
So, what does the FCC mean when they say that "signed, written agreement" is required for TCPA compliance?
You might be picturing getting a customer to write a letter to your company and writing out "I consent to receive telemarketing messages from XYZ Corporation at (555) 555-5555. Signed, John Smith."
While that would constitute express written consent quite clearly, it's obviously impractical. This is especially true for a business that might need to send marketing messages to thousands of prospects every week (or day).
Instead, the FCC states that, for the purposes of getting "signed" consent obtained "pursuant to the E-SIGN Act, Electronic Signatures in Global and National Commerce Act 15 U.S.C. 7001 (2000), will satisfy the requirement of its revised rule."
So, "signed express written consent" doesn't necessarily have to be a hand-written signature. It can be a digital signature.
4 Ways to Get Consent in "Writing" in the Digital Age
Wondering how to increase compliance with TCPA written consent requirements in the digital age? A quick review of the E-SIGN Act can provide some useful insights into different ways to get "written consent" without having to rely on traditional mailed messages.
Some ways to get written consent outlined by the FCC include:
1. Web Site Forms
Customers filling out forms on your website with their contact information can be one form of "express written consent." This can make it easy to collect information that can be used for marketing.
In addition to collecting a consumer's prior express written consent to be contacted, you will want to make sure you have documented this proof and can quickly access it in case of a TCPA-related legal issue. Try following a TCPA compliance checklist as a guide and using a lead certification product, which allows you to verify, document, and archive each individual consumer's lead generation event to prove that they have consented to be contacted.
With lead certification, you can independently capture when and where a consumer provided their information with a Session Replay that shows every keystroke, mouse click, and mouse movement they made, including when they checked the "consent to be contacted" box. This information can be stored and accessed anytime if you need to prove consent.
2. Text Messages
It is possible to ask for consent to send marketing messages via text. For example, after getting a prospect's mobile phone number via an online marketing campaign, it may be possible to send them a message saying "do you consent to receive marketing messages via phone at [Customer's Number]? Reply Y for Yes or N for No."
Such a message makes it easy to collect clear permission for contact or allow the prospect to opt out before wasting time and resources on them. However, it's important to make sure that these messages themselves do not violate TCPA compliance requirements.
As noted by DNC.com, TCPA "applies to automated marketing text messages (SMS) making them subject to the same requirements and restrictions as telemarketing calls. This knowledge gap has made text marketing one of the hottest areas of TCPA litigation."
3. Telephone Keypresses
Consent for sending telemarketing messages can also be given through a telephone keypress in an automated phone system. This might sound odd, since TCPA specifically forbids the use of automatic telephone dialing system (ATDS) equipment and prerecorded calls in the first place.
You cannot, for example, send out a mass autodialed phone call to random phone numbers asking for permission to send them telemarketing messages.
However, you could put a request to send telemarketing messages to callers in your company's own automated answering system. You could also make such a request part of a post-call survey.
For example, if a caller contacts your customer support line, you could make a "would you like to receive messages about special offers and other products/services from [Company Name]? Press 1 for yes and 2 for no."
4.Voice Recordings
Another alternate form of consent can be a voice recording of a prospect agreeing to receive telemarketing communications. If you can get a prospect to agree to the receipt of telemarketing messages during a recorded call, that recording can be used as proof of consent.
Some Consent Collection Dos and Don'ts
| | |
| --- | --- |
| DO | DON'T |
| Provide accurate information about the nature and content of telemarketing calls when requesting permission. | Assume that consent for non-marketing calls means consent for marketing calls. |
| Keep a record of all "written consent" received regardless of format. | Bury opt-out options deep in automated system menus or well away from requests for consent. |
| Provide an easy way to opt out of future communications. | Assume that a prior business relationship means permission to make marketing calls. |
| Frequently check the Do-Not-Call registry and keep a company-specific Do-Not-Call list to compare prospect info to prior to making any calls. | Accept consent from an intermediary. As noted by National Law Review, "An intermediary can convey consent but cannot provide consent for the recipient." |
Of course, one of the best ways to avoid TCPA compliance violations and protect your business is to avoid reaching out to prospects who didn't opt into communications in the first place. However, the problem of ad fraud can make this difficult.
Ad fraud can fill your company's prospect list with fake information and data that, if used in telemarketing outreach, can result in TCPA violations and fines of up to $1,500 per call. So, fighting ad fraud can be key for avoiding TCPA compliance issues.
Want to learn more about how you can prevent TCPA compliance violations and protect your business? Reach out to Anura today!