5 min read
Ad Fraud's Impact on TCPA Compliance and Your Bottom Line

Anura PR Team
November 14, 2022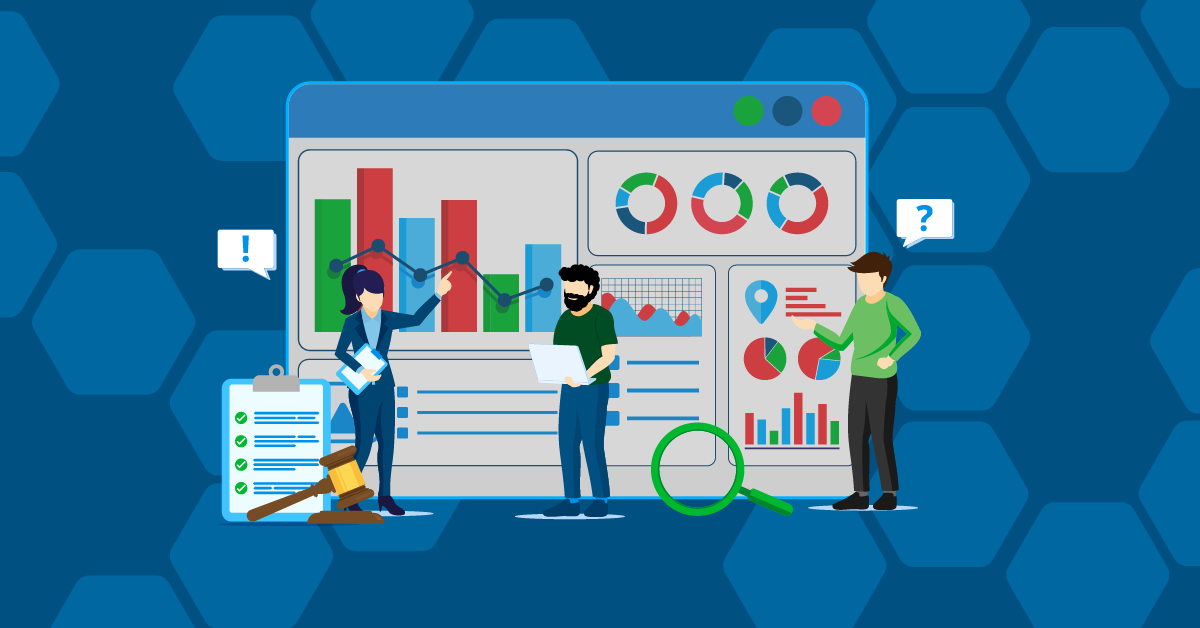 Since the 1980s, telemarketing has been a rapidly growing and improving method of generating sales leads. Improved technology has meant that businesses can lean on computer integration, predictive dialing, as well as robocalls to reach thousands of potential customers per day. As early as 2000, the top ten telemarketing companies together were able to make over 1 million calls in a single hour, and this method of lead generation isn't slowing down.
Unfortunately, bad actors can manipulate marketing efforts such as telemarketing to commit fraud. Telemarketing fraud is not only annoying to potential customers but can deviate from other marketing efforts that brands and performance marketers require to launch effective campaigns with better campaign health. But perhaps more importantly, it is illegal.
Call fraud, also known as ad fraud, will put your business out of TCPA compliance, which can lead to a much lower return on investment for your ad campaigns, damage to your business's reputation, and even fines in the millions of dollars.
What is TCPA Compliance?
TCPA compliance refers to the Telephone Consumer Protection Act 47 U.S.C. § 227. This act was passed to eliminate repetitive, irrelevant, or excessively intrusive calling practices, and remaining in compliance is extremely important for call centers.
The TCPA extends to all facets of outbound telephone contact, including but not limited to auto dialed and manual phone calls, faxes, voice messages, and automatic dialing systems. As telecommunications have evolved, this expanded to include texting.
Failure to comply with the TCPA may result in extremely hefty fines. These penalties may include up to $500 per violation and up to $1,500 per willful violation. Willful violations are harder to prove, but these class action suits are often enormous– for many businesses, even the fines from standard violations can lead to immense fines. This can truly hurt your bottom line if the payout is large enough.
Class action TCPA lawsuits can result in settlements in the tens of millions of dollars, and lawsuits can come from private citizens, the FTC, and the FCC. State attorneys can also bring about lawsuits on behalf of citizens of their states.
If you're a business owner, you will want to do everything you can to protect your assets and remain in TCPA compliance. With thousands of calls going out each day, businesses can quickly find themselves owing fines in the millions – and their reputation – could be on the line.
In fact, since 2010, TCPA violations have increased by 400 percent. It's common to see class action lawsuit settlements well into the tens of millions of dollars. This year, a jury awarded the largest settlement to date ($925 million dollars) against a dietary supplement company for violating the terms of the TCPA. Even enormous businesses can be impacted by TCPA lawsuits.
How To Remain In TCPA Compliance
There are many elements to TCPA compliance. Here are the main things that call centers are obligated to do– or not do, as the case may be. Every single one of these rules can easily be violated without you even knowing about it if you are the victim of ad fraud.
TCPA obligations include:
You must not call anyone listed in the

National Do Not Call Registry.
You must not call residences before 8 a.m. or after 9 p.m. in that residence's time zone– if you're in California and you call a number in New York at 7 PM your time, you are in violation of the TCPA.
You must not deliver artificial voice calls or recordings to residences without prior express written consent. This means that the recipient of the call must have given you permission to contact them through a form.
You must not use any automated system, including autodialers, recordings, or simulated voices, to make calls to mobile phones or other recipients where the receiver pays for the call itself.
You must not make calls using an automatic telephone dialing system to:
Any emergency phone line
Any emergency line of a hospital, medical office, health care facility, poison control center, fire protection, or law enforcement agency (you should never call these anyways; from a financial standpoint alone, they will never generate any leads, and more importantly, they will never give you the prior express written consent required to legally call them)
The phone line of any hospital room, health care facility, specialized nursing facility, or any similar establishment
Any phone number assigned to a service for which the called party is charged for the call
Each of these compliance points can be affected by ad fraud because ad fraud feeds your business legitimate telephone numbers in an illegitimate manner.
The bottom line is that your business does not know what those numbers are for. You can easily receive phone numbers that you think are ok to call but are associated with a prohibited source. If you call them, even if you did not intend to call a prohibited source, you are on the line for the actions of the bad actors who fed you the bogus information.
What is Ad Fraud?
One of the biggest pieces of TCPA compliance is consent. You are allowed to contact customers more readily if they sign up for communications using a web form. But not every lead generated this way is legitimate, and fake leads will hurt your business's bottom line. They will lead you to waste time and money and open up your business to the possibility of legal action and fines.
Telemarketing ad fraud occurs when a real individual's contact information is acquired illicitly and used to fill out fake leads or sign-ups. The information may be legitimate and fair game under the TCPA, but the source is not. Since the information did not come from the user themselves, contacting leads generated this way may lead to breaking TCPA compliance.
How can Ad Fraud cause harm?
Ad fraud is a threat to your bottom line in two ways.
First, the leads generated are fake.
The people on the other end of the line did not sign up for information about your service, and will likely be annoyed or uninterested in what you have to offer.
Unsolicited calls have led to an increase in customer complaints; while these complaints do not always lead to lawsuits, they are not useful leads for your business. Complaints can also affect your business's reputation, which can negatively affect people's willingness to engage with your company's services.
Even if your telemarketing branch is legally a separate entity from your primary business, there is precedent for the rejection of the argument that the call center is separate from the main business in a TCPA lawsuit. In 2017, Dish Network had to pay about $341 million in damages for TCPA violations, specifically knowingly calling numbers on the Do Not Call registry. Dish tried to argue that their telemarketing provider, Satellite System Network, was at fault, but the jury rejected this and awarded $400 per call.
Secondly, ad fraud is expensive.
The fake leads can tank your campaign health and goals.
Ad fraud and other forms of invalid lead generation can cost up to 30% of an advertiser's budget. Due to a lack of solutions, many businesses have unfortunately become complacent with this damage to their campaigns. In 2018, advertisers lost $44 million of advertising spend per day to fraudulent traffic in North America alone. It's anticipated to reach $100 million a day by 2023.
Ad fraud also skews advertising performance data.
This can affect the whole sum of your marketing efforts, as it will give you bad information that can impact everything from campaign organization to future budgeting. If your baseline data is skewed, efforts may be spent in the wrong areas.
Ad fraud can really damage your bottom line, but this does not have to be the case for your business. There are ad fraud solutions available. You don't have to waste time and money, and you don't have to accept ad fraud as the cost of doing business. There are call center resources that can help keep your business's reputation favorable and help you avoid those massive fines.
Ad Fraud Compliance Solutions
Fortunately, there's an easy way to avoid fines, determine the quality of leads, and ensure brands and performance marketers are following TCPA guidelines. This ad fraud compliance solution is an important call center resource for your business and can help keep your name out of an unwanted class action TCPA lawsuit.
Let Anura help
Anura is an ad fraud solution that can detect, in black and white, if malicious bots, malware, or human click farms are completing forms rather than a real human. This allows marketers to defend against ad fraud that could ruin the metrics behind digital campaigns.
This technology ensures that the people filling out the forms are real and can reach out without worrying about compliance. Anura can help keep digital marketers TCPA compliant, preserve brand safety, and increase the return on marketing efforts.
Click here to see a demonstration of how Anura can detect and help eliminate ad fraud from your campaigns.