4 min read
More, More, More Mobile Ads Lead to More Mobile Ad Fraud

Anura PR Team
November 8, 2023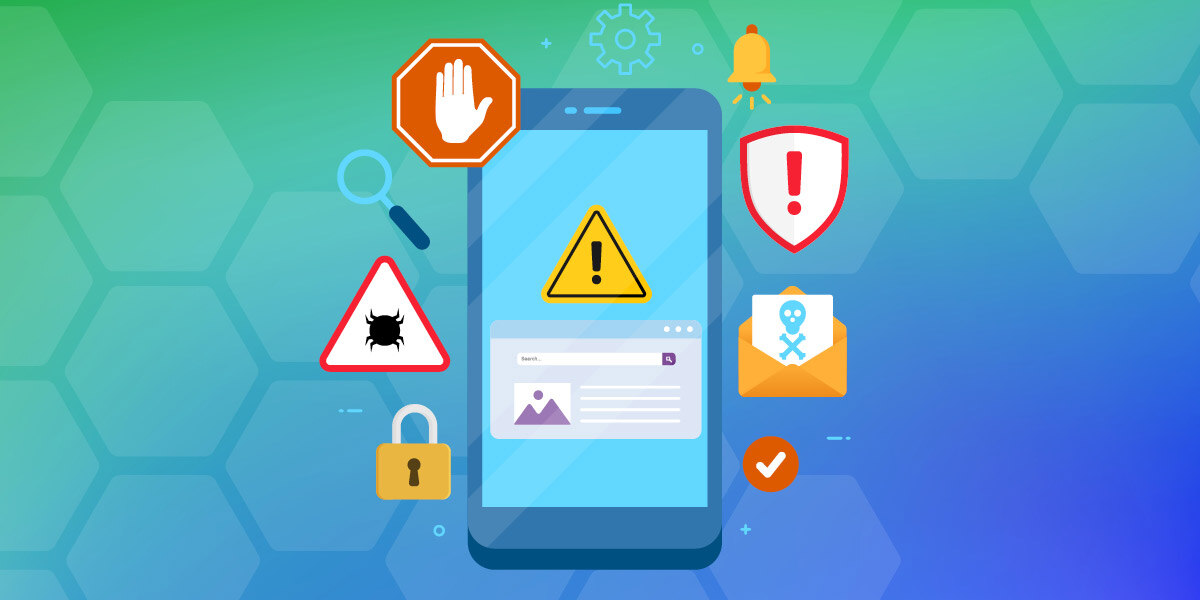 Advertisers keep spending more and more on digital ads to reach their target audience. And more and more of their digital ad budgets are directed toward mobile ads.
It makes sense. In the U.S. alone, there are nearly 310 million smartphone users who, on average, spend about 4.5 hours a day on those devices. That's a lot of people spending a lot of time staring at a small screen; last year, before the writers' and actors' strikes, they spent more time with their smartphones than they spent watching TV.
Mobile Ads vs. In-App Ads
There are two types of mobile advertising: mobile web ads and in-app ads.
Mobile web ads are displayed on mobile browsers in banners, pop-ups, and videos. Marketers place them to build brand awareness and drive leads. Mobile web ads can help users more easily contact advertisers with a tap to call or get directions to a physical location.
In-app ads (IAA) display within mobile apps. IAA ads may reward users for viewing an ad, i.e., watch a video to play a free game; let users "try before they buy" by playing a free sample game to encourage them to purchase a premium version; or simply full-screen ads.
Is one better than the other? That depends on your industry and audience, your products and services, and your campaign objectives.
Ad viewability tends to be slightly higher for in-app ads than for mobile web ads. This may be because fewer ad blockers work in-app than on browsers; it could also be that users are more willing to tolerate in-app ads because they allow free access to limited features of the app. In-app ads also allow for better targeting and have been shown to have better results than their mobile web counterparts. Most apps have a specific function, so app users may have more interest in related services than someone in your target audience who just happens to be reading an article on a mobile browser.
There's More Than One Way to Commit Ad Fraud
Mobile ads offer advertisers a low-cost way to reach their audience where they are—on a device they spend a lot of time using. Mobile ads also support publishers and app developers by generating revenue. Unfortunately, mobile ads are also subject to ad fraud. At Anura, we see more ad fraud from desktop activity than from mobile devices. Still, without activating an effective anti-fraud plan, advertisers can lose as much as 30 percent of their ad spend to mobile ad fraud. As more ad dollars go toward mobile, more fraud can be expected to eat into marketing budgets and lower campaign effectiveness.
Mobile ad fraud is not just aimed at mobile web ads; in-app ads are also subject to fraud. Last year, a sophisticated fraud scheme spoofed hundreds of apps targeted more than one hundred publishers and millions of smartphones. Advertisers' dollars were wasted on ads that weren't viewable; affected apps lost their advertisers' trust by allowing malvertising, and consumers experienced battery drain and increased data usage on their phones.
In-app ads can also be affected by software development kit (SDK) spoofing. Also referred to as traffic spoofing, this occurs when fraudsters add malicious code to an app when it's created or updated. SDK spoofing leads to fake app installs or other activities that cost advertisers money without generating real results.
Both Google and Apple take steps to remove fraudulent apps and those that promote fraudulent ad activity, but it's an ongoing battle. While this certainly helps deter mobile ad fraud, fraudsters will find another way to attack.
Other mobile ad fraud tactics reflect those we see in digital advertising in general. Those include:
Pixel stuffing and ad stacking. Both these tactics hide ads, either by reducing the size of the ad so that it becomes invisible to the human eye or by stacking ads so that only the first one is visible. In both cases, advertisers are charged for the impression even though no one actually saw the ad. Pixel stuffing and ad tracking can be found in both in-app and mobile web ads.
Domain spoofing. Advertisers are misled to place ads on mobile websites that fraudsters have created using a domain name very similar to an actual, valuable website. And consumers can be tricked into clicking on these fake sites since they may not notice a misspelling on a smaller screen. Either way, fraudsters generate revenue from the activity, while advertisers lose money by paying for impressions and clicks that don't generate any revenue for them.
Geo masking. One of the main benefits of mobile ads is the ability to reach consumers where they are. Advertisers with physical locations are willing to pay more to reach prospects when they are nearby. Fraudsters know this and use that to their advantage, masking where their fraudulent activity originates. This leads to advertisers paying for engagement that may be happening in another state or country, nowhere near their physical location.
Programmatic Problems Strike Again
Most digital ads are placed programmatically, and that goes for mobile ads as well. Programmatic is a convenient, cost-effective way for advertisers to place ads across the millions of options in apps and online web domains. Unfortunately, it also increases the risk of mobile ad fraud, which costs dollars, wastes the time and effort put into creating and tracking marketing campaigns, and puts brand reputations at risk.
There are ways for advertisers to identify and proactively fight back against programmatic ad fraud. While platforms and publishers have a vested interest in protecting their advertisers and consumers, there's nothing like taking matters into your own hands with your own ad fraud solution—one that you have direct access to and that you know you can trust to detect and stop activity that can negatively impact your marketing initiatives.
With Anura, you not only have a partner that uses the latest technology, multiple data points, and human expertise to detect and prevent ad fraud on any channel. You have a partner that understands the issues advertisers face because we've been in your shoes. In fact, noticing the amount of fraud in the industry, the impact it was having on performance, and realizing there had to be a way to fight it is what led us to found Anura.
Marketers, you don't have to sacrifice campaign results for cost and convenience! With Anura, you can maximize valuable resources and reach your marketing goals safely and confidently.
Considering an ad fraud solution but not sure what to expect? Download our eBook "How to Select the Right Ad Fraud Solution" and learn how to evaluate key features to make the best choice for your business.
Still not sure? Contact us for a free 15-day, full-feature demo! We'll review your data and show you how much fraud you face in real-time. today.